Ok, so we have the long needed Optics Forum, woohoo.
I'll start things off with something obscure before we get into which scopes are better for what purpose with... night vision. Does anyone here even use it? If so, what gen, manufacturer, model?
Here is my ATN PS22 mounted on a Tavor. It's a Gen 2+ hanging off a Leupold Mark 4 MR/T 1.5-5x20mm M2 scope.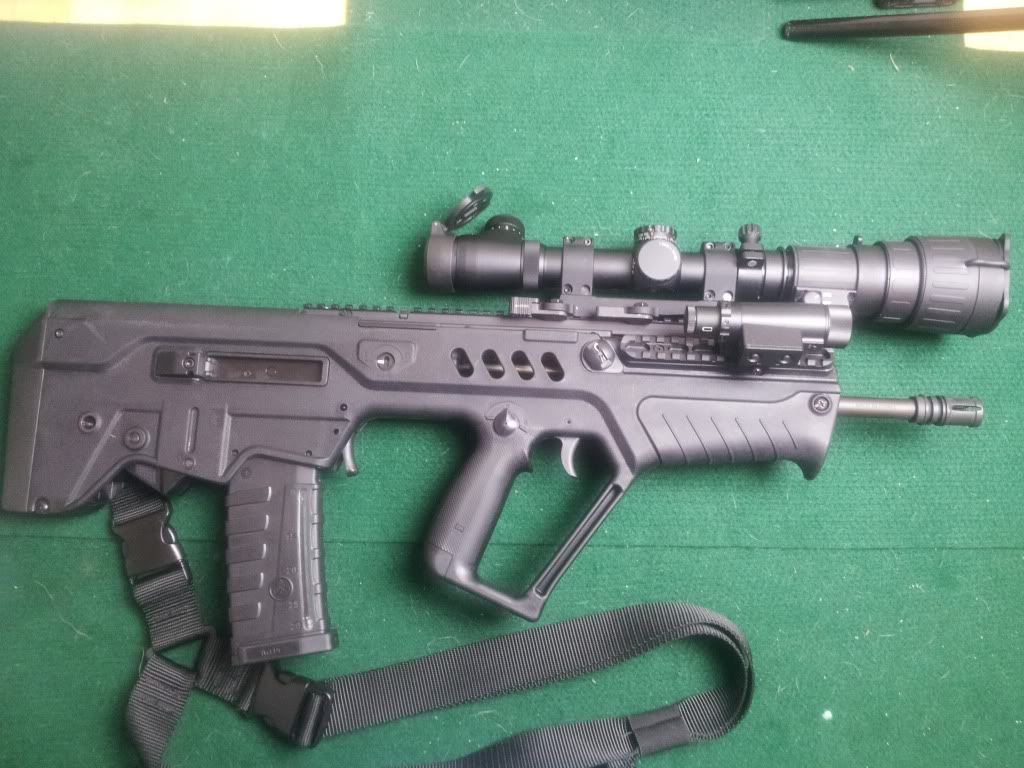 I've only played with it so far and have not had a chance to really test it out. I'll do a full review once I can take it out for an extended session at night. Until then, I can say that it seems it would be an unfair advantage - it's just amazing how clear targets are in near darkness!
Then again, what is it that they say? If you find yourself in a fair fight, your tactics suck.