I've been wearing a Crossbreed Supertuck for the last several years and found it to be a really good solution. One thing that made me crazy was the logo that they stamp on the belt clip, and that cross actually got me "made" a couple of times. The people who "made" me were fellow CCWers so it wasn't too big an issue. Nevertheless I was made.
I suppose I could have replace the clips with 3rd party ones, but when I saw the Alien Gear IWB Cloak Tuck 2.0 for a MUCH more reasonable price, I figured I'd give it a try. Here is my (well-worn) Cross Breed side by side with the Alien Gear for reference: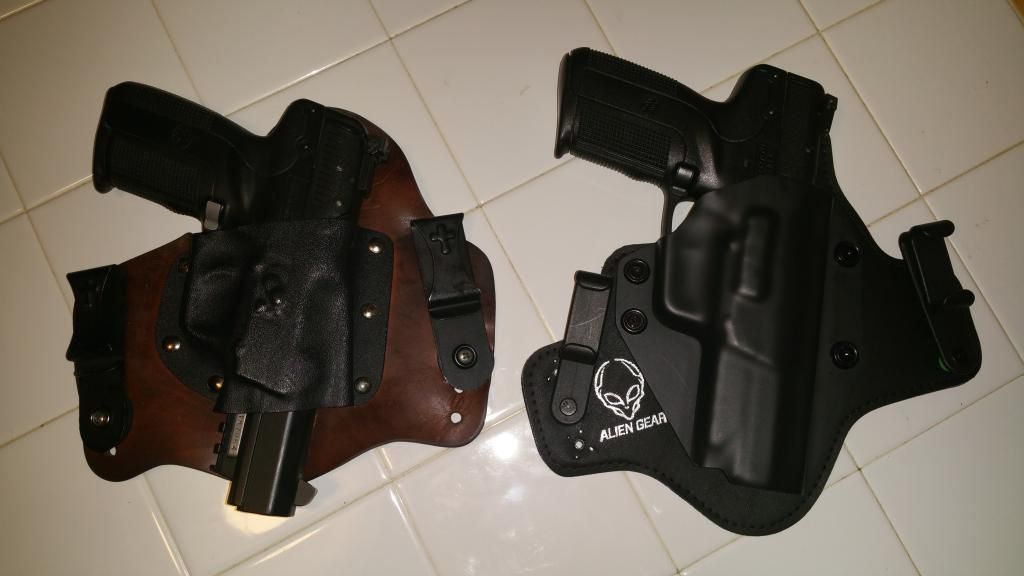 Another reason I chose to try it was that the manufacturer claimed it would work with the USG and the MkII FsN versions. I have both and here they are side by side: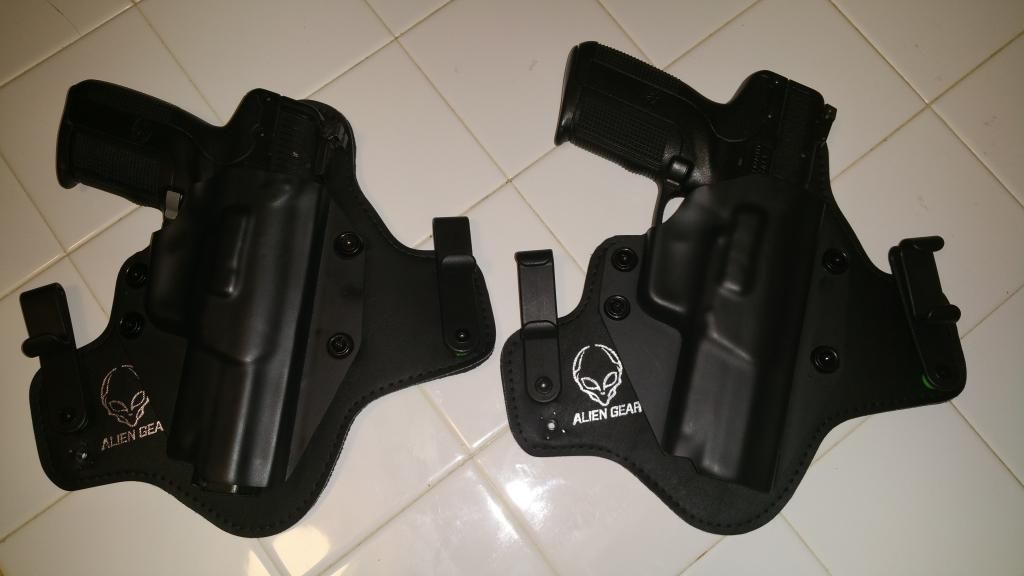 Both FsNs fit perfectly, and I think that is because of the way the belt clips are attached. Each holster comes with several size spacers that allow for different retention levels, and in this case, the slightly different frames.
As for belt clips, you can order with any type you like. You can also order a separate kit with all types, which is what I did because I'm really concerned about what is visible after being made more than once. In the above picture you can see the J hook and C hook clips. I first tried the J hook because it has the least amount of material to be seen.
The problem with that though is that it's designed to not allow the holster to ride up when drawing the gun. No matter how tight I made my belt it still slipped down a bit, showing way too much of the clip. It didn't feel loose, but I sure didn't like the idea of it moving.
On to the C clip. That one works great, and it shows less material than a regular belt clip (like you see on the Crossbreed. The down side is that it takes longer to get dressed because you have to feed the belt (mine is a 1.5" belt) through the C clip, then the belt loop. Time consuming, but worth it IMHO.
I also ordered an extra shell for my XDm45 in case I need to wear that, Here are the accessories: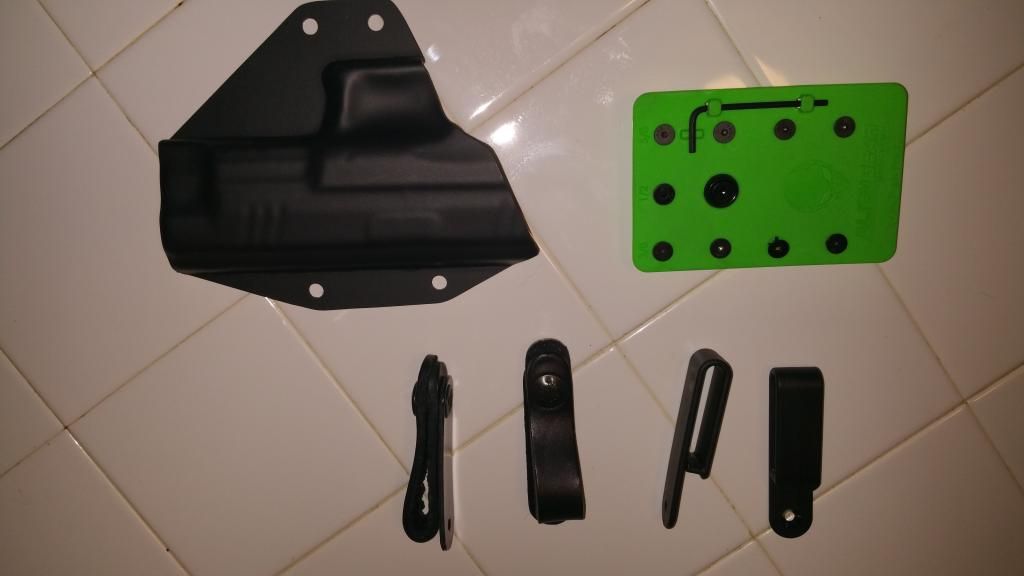 As for the use - it as at least as comfortable as the Crossbreed and the retention can be as good or better because it's completely adjustable. You can adjust the height and cant the same way as the Crossbreed by mounting the clip on the different holes.
I'm not sure why exactly, but the Alien Gear holster holds the FsN much closer to my body for some reason. I REALLY like that because it is much less likely to print when wearing a tucked business shirt - like I do every day.
I've only worn it for a week or so, which means that this quick review is a bit premature. I will check back with an update after wearing it for a few weeks.
First impressions though: I'm not going back to the Crossbreed.