Junior Member
Posts: 18
Joined: 03 Nov 2010, 08:01
Location: Trenton, NC
Finally after 7 months I got my SBR'd barrel installed on my PS90 today and another project is complete.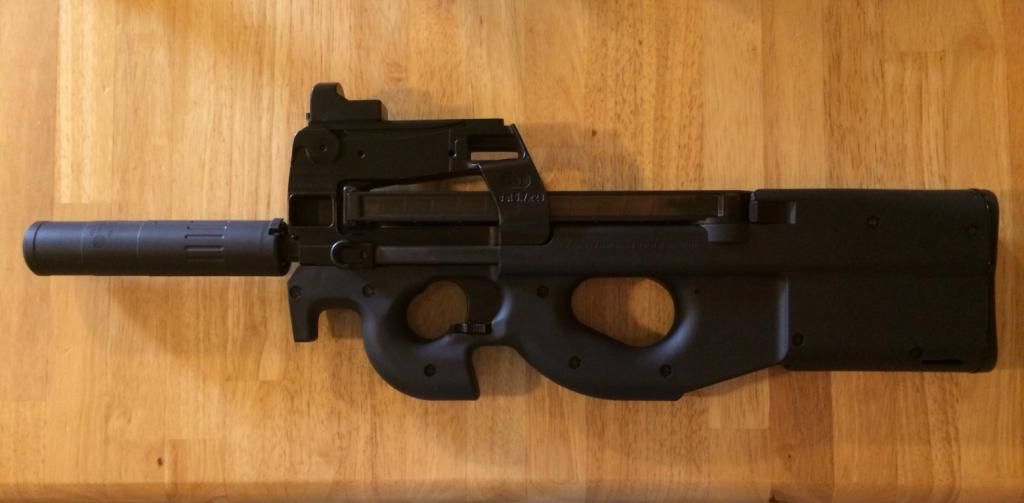 ---
---
Very nice. I like that it has everything it needs, and nothing else.
---
Global Moderator
Posts: 10604
Joined: 19 Aug 2008, 18:44
custom title: Mens Room Attendant
Location: SE OKlahoma
Simplistic beauty.
I honestly sighed when I saw that.
Never confuse 'The will of the Majority' with 'The will of God'.
**This post created with 100% recycled photons!**
---
Wow, nice! Mind disclosing the cost of the barrel and surpressor?
---
Your rifle is impressive!! Did Tros do the work?

My trust is now complete. This is my first form one that I will send in once I get my PDF's made for eFile.

I will be able to run mine with a Liberty Mystic & AAC SDN6
---
Junior Member
Posts: 112
Joined: 19 Feb 2010, 13:11
Location: Clayton, North Carolina
Did you check into getting one of those hammers that is suppose to reduce the trigger pull by about a pound? Someone on the forum had mentioned it before.
---
Who is online
Users browsing this forum: No registered users and 1 guest